Adresa mac – informatii utile
Ce este o adresa MAC?
O adresă MAC ( Media Access Control) este un număr întreg pe 6 octeți (48 biți) pe rețelele Token-ring sau Ethernet folosit la identificarea unui calculator într-o rețea locală.
O sa prezint astazi cateva din modalitatile de a afla ce adresa de mac folositi.
metoda 1 de a afla adresa mac
1.Pentru windows 7 trebuie sa tineti apasata tasta de windows si apasati pe R , sau intrati in start , cautati la search RUN apoi dati click pe primul program ce apare. Dupa aceeas scrieti in noua fereastra ncpa.cpl (2)
Aceasta comanda o sa va duca direct la Change adapter Setting. Puteti sa mai ajungeti aici apasat pe Start-Control Panel-Network and Internet-Network and Sharing Center-(stanga sus)Change adapter Setting. Pe noua fereastra o sa gasiti optiunea Local Area Connection sau Ethernet pe care trebuie sa dati click dreapta si Status(3)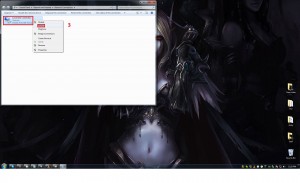 Apasati pe Details si o sa apara o noua fereastra unde aveti mai multe informatii. Cea care va intereseasza si de care aveti nevoie este Physical Adress (adresa mac) (4)
Pentru Windows XP pana la Local Area Connection si Status sunt aceeasi pasi de urmat, insa pe noua fereastra o sa apara 2 optiuni General si Support. Selectati Support apoi Detail
Metoda 2 de a afla adresa mac
Intrati in start-search-cautati RUN si dati click pe primul program ce apare numit tot RUN , sau tineti apasata tasta da windows si apasati R
Pe noua fereastra scrieti cmd si o sa apara o consola neagra unde puteti scrie diverste comenzi. Daca scrieti getmac (2) sau ipconfig/all (3) o sa apara informatiile cautate.
Pentru mai multe comenzi din cmd foarte utile ( programare shut down pc aflare ip etc ) dati click aici. Daca considerati ca aveti nevoie de informatii suplimentare privind acest subiect nu ezitati sa ne contactati. Cu siguranta o sa raspundem cat de repede.