Setari internet RDS Windows XP
1. Click pe  Start in stanga-jos
2. Click Settings/Setari si apoi Control Panel/Panou de control (posibil dupa ce apasati pe Start sa aveti direct Control Panel)
3. Click Network Connections/Conexiuni de Retea (posibil sa aveti intai Network and Internet Connections si apoi Network Connections)
4. In partea stanga sus, click pe Create a new connection/Creaza o noua conexiune.Puteti sa mai dati click in stanga sus pe File/Fisier si sa alegeti de acolo New Connection / Conexiune Noua.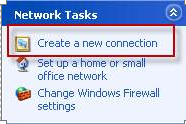 5. Pe noua fereastra aparuta dati click pe Next/Urmatorul , apoi bifati Connect to the internet/Conectare la internet si Next/Urmatorul.
6. Click pe Set up my connection manually/Seteaza conexiune manual si Next/Urmatorul.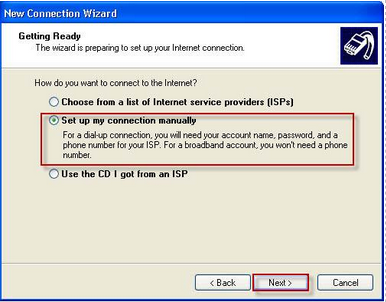 7. Click pe Connect using a broadband that requires a user and password/Conectare la internet folosind o conexiune de banda larga cu nume si parola si click pe Next/Urmatorul.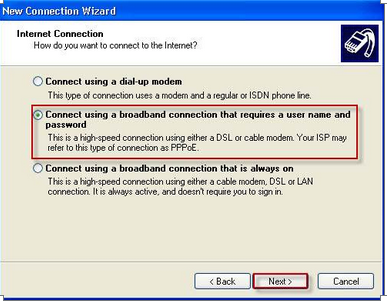 8. In urmatoarea fereastra la ISP Name / Nume furnizor se poate scrie numele furnizorului de internet sau orice altceva (este denumirea conexiunii) si click Next/Urmatorul
9. Acum se va introduce userul si parola primita de la furnizorul de internet si click pe Next/Urmatorul
10. Se bifeaza Add a shortcut of this connetion to my desktop/Adaugare comanda rapida... si click Finish/Finalizare,Terminare.
Acum pe desktop ar trebui sa aveti o noua pictograma cu ajutorul careia o sa va puteti conecta la internet. La urmatorul restart simplu apasati pe conexiune apoi pe conectare. Nu uitat sa bifati Save username and passord pentru a ramane salvate datele.
Dupa cum a'ti vazut e foarte simplu sa faci tu aceste setari internet RDS Windows XP